Chicago Vets 1888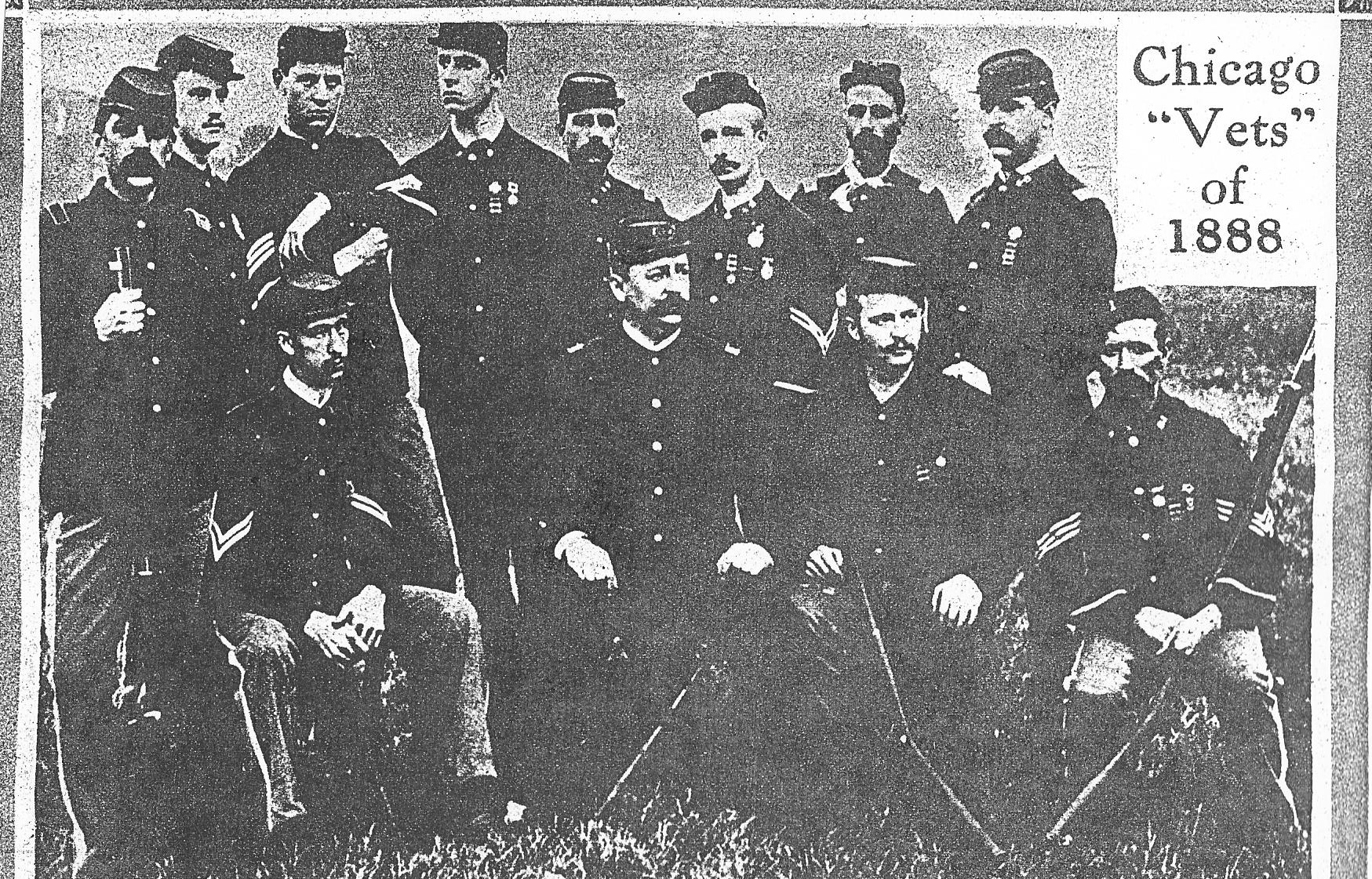 I believe they were all from the Beardstown area and likely went to Chicago for a Civil War Soldiers' reunion.
My grandfather William Seymour is there. I also believe his brother Lewis is there as well.
I would very much like to somehow identify the other men in the picture.